Subscription Management
Cancel Your Trial
Our Daily Edition Trial is a low cost trial for 14days. On the 14th day the trial, you will be billed for a Quarterly (3month) subscription. (auto-renew) If you cancel before the 14th day, you will not be billed further. After 14days your credit card is charged for a normal 3month subscription.
Canceling your Trial:
1) Log-In to your customer account page.

2) On your account page, use the "-Disable Auto-Renew" link to cancel your subscription.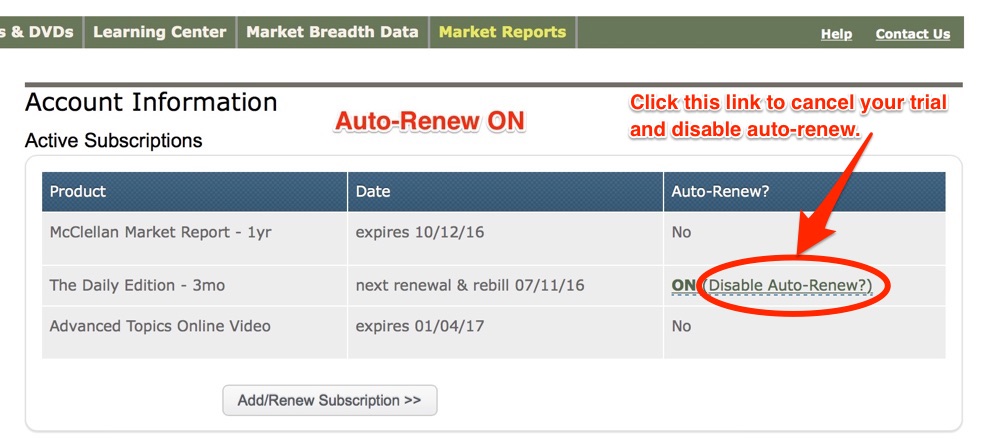 3) Now, your trial will run to the end and you will NOT be charged for a paid subscription. Thanks for giving us a try.