Subscription Management
We offer the Daily Edition with a either an annual -or- a quarterly payment option.
Selecting the quarterly option will cause that subscription to automatically renew itself every 3 months. This provides our quarterly subscribers with a
more
Our Quarterly subscription to the Daily Edition auto-renews every 3months and charges your credit-card. (Our yearly subscriptions do NOT auto-renew. ) If you don't want your Daily Edition to auto-renew, you can disable this feature in the
more
Our Daily Edition Trial is free for 14days. If you cancel before the 14th day you pay nothing. After 14days your credit card is charged for a normal 3month subscription.
Canceling your Trial:
1) Log-In to your customer account page.

2) On your account page, use the "-Disable Auto-Renew" link to cancel your subscription.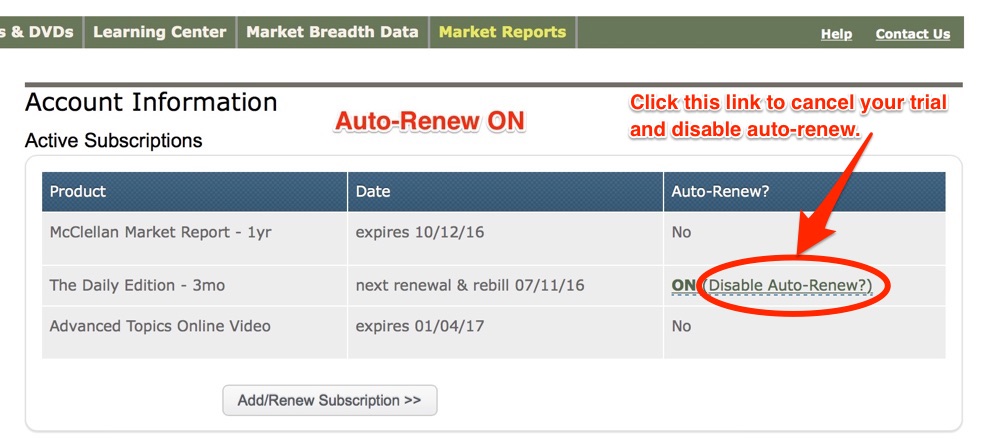 3) Now, your free trial will run to the end and you will NOT be charged for a paid subscription. Thanks for giving us a try.