History and Background
20 Years Publishing This Newsletter
It was in April 1995 that we first started publishing this newsletter. That makes it 20 years ago this month.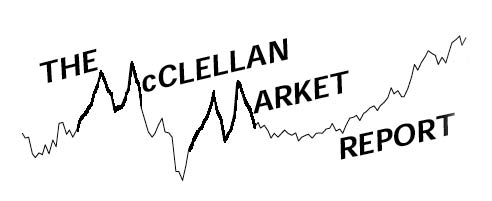 When we first started out, it was all printed and mailed. The Internet was already around in 1995, but almost no one knew anything about it. It was a lot of work getting the stacks of newsletters back from the copy shop, getting labels and stamps on all of the 9x12 inch envelopes, getting newsletters stuffed into envelopes and sealing them, and then hightailing it to the post office with plastic bins full of envelopes to get them in the mail on Friday nights.
Everyone pitched in, and even Tom's young children got into the act, initially being paid 2 cents per copy for helping to stamp and label. That made them aware of how much work they had done, so that they knew how much they were getting paid. They also learned that the stamps had to actually be put on the envelope accurately. Over time, they got much better at it. Years later, Tom's daughter Heather had an intern job in college, and was tasked with getting out a mailing of 500 letters to alumni, Z-folded, stamped, and labeled. When she had finished in only a couple of hours, the staff she was working for could not believe she had finished so fast. They had no idea they were dealing with a subject matter expert.
When we started, we published on Fridays so that we had the weekends for the newsletters to travel to subscribers while the markets were closed, so that the information would not get stale while in transit. It took a bit of asking around, but we finally figured out which main postal center would stay open late for accepting new mail, and figuring out how to drive around to the loading dock to get them closer to the sorting system.
The first emailed issues went out in December 1997. It took us until then to figure out how one could publish on this new "Internet thing". Afterward, we taught a few hundred readers that yes, it was safe to download Acrobat Reader, and how to find the attachment in the email message.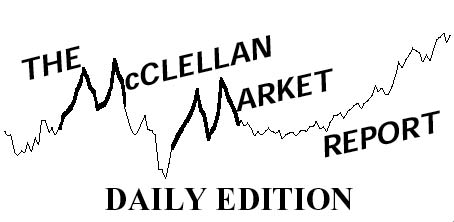 We added a "Daily Fax Edition" in February 1998. We initially used 2 computers with fax modems to send out all of the faxes faster, and eventually found a fax broadcasting service. The faxing ended when subscribers migrated to email delivery, and we dropped "Fax" from the title.
In 1998, Tom and his wife Shelley moved the business from Glendale, CA to Lakewood, WA, where they own a house on a lake, something that is nearly impossible in Los Angeles. And there is no state income tax in Washington, so all the more incentive. But the collaboration between Tom and Sherman continued electronically.
We lost Marian McClellan to cancer in 2003. Sherman and Marian were jointly honored by the Market Technicians Association in 2004 with their Lifetime Achievement Award.
Our work has put us at the top of the Timer Digest's stock timer rankings a few times, although never at the end of a calendar year to claim the honor of "Timer Of The Year".
#1 Long Term Timer Of The Year in both 2011 and 2012
#1 Bond Timer Of The Year in 2000 and 2005
#1 Bond Timer for the 3-year period 2005 to 2007
#1 Gold Timer for the 10-year period ending in Dec. 2007
Currently #3 for both stock market and gold timing (as of April 8th 2015)
We added a professional web site in 2005, thanks to the great work of webmaster Jason Ball. We added the weekly Chart In Focus series on the web site and by email starting in 2009.
Sherman remarried, tying the knot with Joy on April Fools Day in 2006. Joy's kids and Sherm's had grown up playing together.
Tom got a brand new hip in 2015, but had the fun of completing 4 full marathons and a dozen half marathons before hanging up his running shoes
Over the 20 years we have been publishing this newsletter, we have introduced several new market indicators and/or insights about how to use indicators:
There were many more along the way. But the story of our work really did not just begin 20 years ago. It really started when Marian and Sherman started a subscription to Barron's January 1, 1968 in order to gather advance-decline and other data, and then they began work on what would later become the McClellan Oscillator and Summation Index.Those indicators were developed using hand calculation methods by the summer of 1969. We acquired additional data to cover two full bull/bear market cycles to better understand how these indicators worked in both kinds of markets. The McClellan Oscillator and Summation Index were presented to the public in the fall of 1969 on KWHY in Los Angeles, on Gene Morgan's Charting the Market program, and became an instant hit. They were featured each day after their initial appearance.
When personal computers and the Visicalc spreadsheet program became available in the early 1980s Sherman and a young college student, Sean Bell, input the 16 years' worth of accumulated Barron's data. That data later migrated to Symphony files when Lotus created the integrated spreadsheet and word processing software. In June 1992 the daily data from eSignal began to be collected and we began to build the basic files we would need to begin publishing. At that time, Tom was still serving as an Army helicopter pilot and was finally becoming interested in the work his parents had done so many years before. Tom spotted the unique behavior of these indicators that led to the predictive Timing Model signals we feature in each issue. That discovery in part helped to shape Tom's decision to leave the Army in 1993, and pursue this career.
We didn't just decide one day to start writing a market letter. Several years of preparatory work went into getting started. That is part of why we have been successful in providing useful market timing to our subscribers. And we have appreciated your interest in sharing this journey with us.